Admission
Education is the most powerful weapon which you can use to change the world." ― Nelson Mandela Adarsh International School (AIS) is a co-educational school managed and run by Raipur Kerala Samajam at which children are given valued opportunity for stimulating their minds to think differently. Students gain knowledge not just for the sake of receiving it, but for critical thinking and applying ethics in every aspect of life.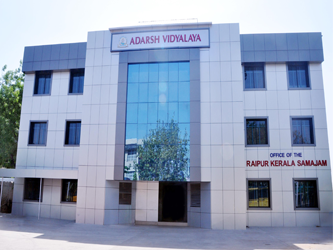 The school is dedicated to excellence and innovations and aims to develop an all-round personality of its students in all its intellectual, emotional and spiritual manifestations.
The school has adopted an integrated curriculum that encompasses mental and cognitive growth along with a futuristic vision, based on a global outlook. School has been successfully meeting its aim of preparing students academically, physically and mentally for entry into this competitive world and bringing public tomorrow education within the reach of common man. The school always strives to stay on the cutting edge of a new and well qualified teaching faculty, co-workers. Students and parents committed to excellence.
I hope to see our studies realize in their lives what Dr. APJ Abdul Kalam says "We are all born with a Divine in us. Our efforts should be to give wings to this fire in us and fill the world with the glow of its goodness.