About Us
Adarsh Vidyalaya Devendra Nagar stemmed from the ideal vision of the forerunners of Raipur Kerala Samajam to provide quality education through English medium at affordable fee structure. The mother institution grew into a prestigious group of schools. Ever since its inception in 1975, we have been maintaining an excellent academic output and shaping upright and healthy citizens with global standards in our campus.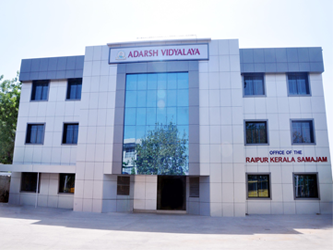 The school building is aesthetically designed with spacious class rooms, well equipped laboratories, a library with rich collection of books and an excellent auditorium for programmes.
Qualified, experienced and committed staff-members look after the full flowering of our hardworking students.
We believe in a fine combination of imparting knowledge with a strict adherence to our traditional values. With parents' active support and teachers' ceaseless efforts, our students continue to succeed in scaling heights of success in their career as well as in life.