Rakhee for Jawans at Border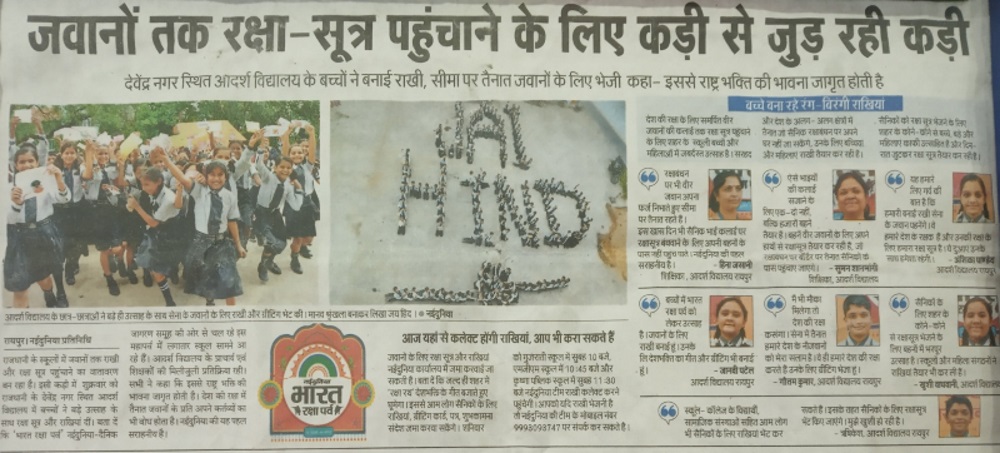 Helmet Related Notice
Important Notice for all the Parents & students -
1) Do not drive any vehicle without license.
2) It is compulsory to wear helmet while driving.
3) Do not talk on cell phone while driving.
4) Tripling i.e. - riding 3 persons on a bike is strickly not allowed.
5) Avoid high speed, this may result in accident.
6) Heavy penalty will be imposed on violation of any rule on the parents also.
Parents are requested to guide their children about traffic rules for their safety. Please do not allow your child to come to school by vehicle wihtout perfect license and helmet as they will not be allowed in the school without the required documents and helmet.