From the Desk

of

President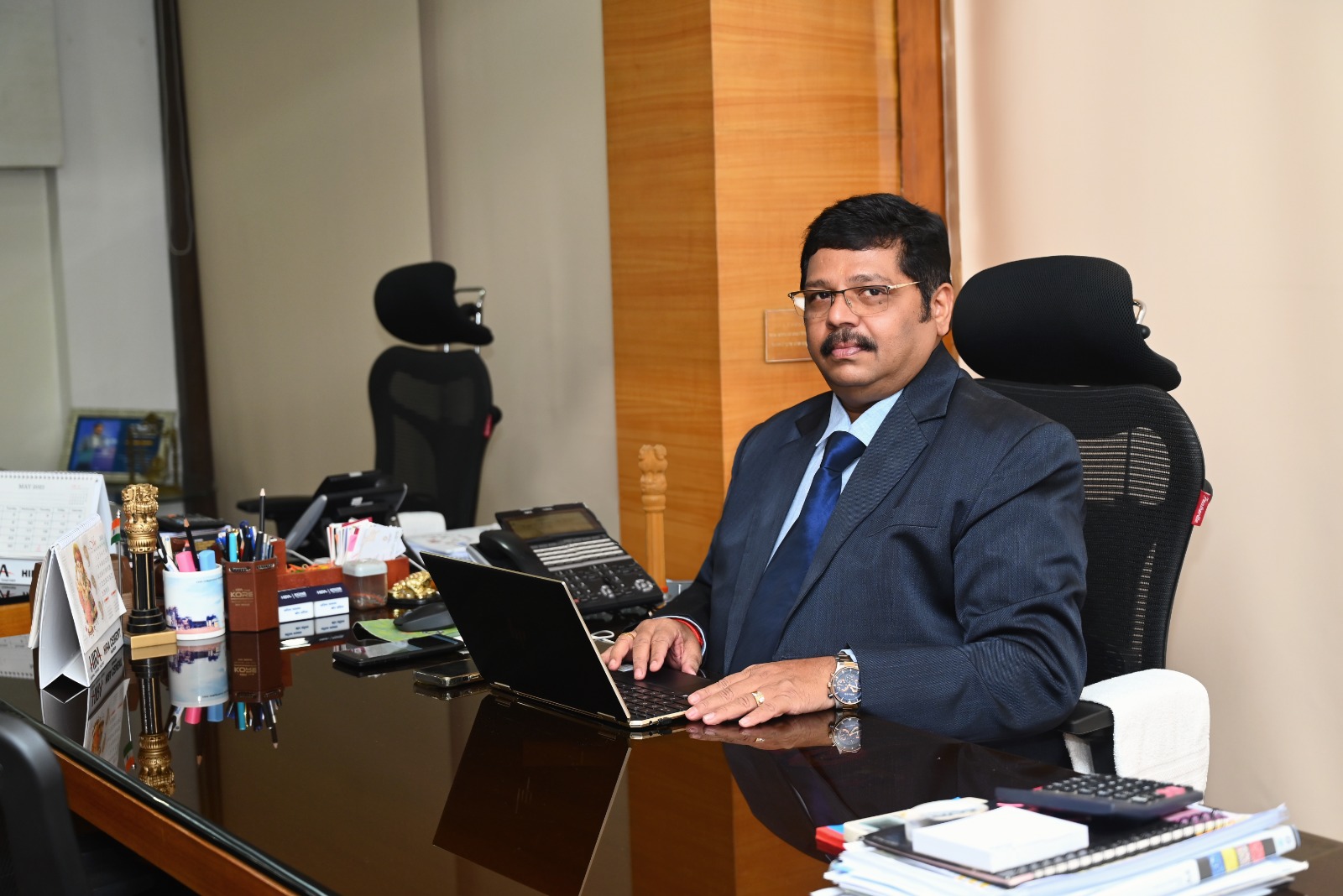 We have been proud and delighted that you are considering The Adarsh Vidyalaya Group of Schools for your children's future. Adarsh Vidyalaya Group of institutions has honed and fine-tuned a learning and life-skill system attuned to emerging India that which is being envied and benchmarked not only in the city of Raipur but across young Chhattisgarh now. Adarsh Vidyalaya, Devendra Nagar, and Adarsh Vidyalaya, Tatibandh, Adarsh Vidyalaya, Mowa and Adarsh Vidyalaya, Atal Nagar have been catering to the needs for English medium School education in the city and beyond for many years and have been redefining school education system.
An endeavor in the field of school education in the year 1974 and its zealous pursuance of excellence in education have been paying rich dividends, and such dividends go, I am proud to mention as chairman of Adarsh group of schools, to enrich the young ones of our Chhattisgargh. From the moment a student enters the school gates as a young lad, he gets to realize who he is; and where his potential lies. Irrespective of his background or caliber, he is groomed and nurtured in a way that he can stride into the adult world, confidently, responsibly and independently.
Multiple generations of successful students are living proof that our unique school learning system works, and works well. Yet, in today's world, the school management believes firmly, no institution of repute and quality can afford to sit on its laurels lazing about the achievements. Effective and decisive changes are being engineered that will help our schools gain a national reputation, and go where school education is interwoven with life practical wisdom and realization of Indian spirituality coupled laying the foundation for living a life of prosperity, joy and peacefulness. Our focus also continues be on academic excellence and this will help our students get into the finest higher education institutions in India and institutions of global reputation. Initiatives are also being put in place that will allow students to fit into a rapidly changing world around them.
We derive our strength to keep going further from the academic stake holders- mainly from parents and exceptional student achievers like Deepak Shukla, who recently have been selected an I.A.S. The schools' pedagogy is interwoven with Swatch Bharat Policy, Health Security, students' career orientation, educational stakeholders' active participation, child centeredness in teaching –learning process. No wonder, with such well-defined aims and policies we keep marching ahead educationally to enhance our education system which embraces progress in all dimensions of students' lives.
When it comes to quality and excellence as envisaged above, we believe, there are no free lunches, nor there any compromises on quality of education being imparted. We will continue to ensure that the Adarsh Vidyalaya Group of Schools scales newer and higher peaks of educational heights for your child. Our institutions owe their existence to the valuable pioneer endeavors of the founder visionaries of Raipur Kerala Samajam and the institutions and to them I place herewith our deep and heartfelt gratefulness and reverence.
Vinod Pillai
President
Adarsh Vidyalaya Group Of Schools, Raipur