About Us
Adarsh International School located at Atal Nagar, Raipur the Capital City of Chhattisgarh State has a serene surrounding in the lap of nature came into existence in 2016 with a purpose to serve the society by educating all and to shape the child into a responsible citizen. In Adarsh International School, education is not only about mere learning but also about the holistic and overall development of the child's mind, body and spirit.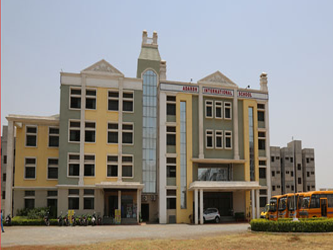 The school offers admissions for classes Nursery to grade VIII and will be updated progressively to class XII. The school is architecturally designed with spacious and airy classrooms, monitored via CCTVs.
The administration is fully computerized with central monitoring, intercom and public address system and bulk SMS facilities. We have well equipped laboratories, modern library, digital room and both indoor and outdoor sports facilities for comprehensive development of the child.
Entrust us a child and we ensure that it has grown into an intelligent respected and honoured citizen.